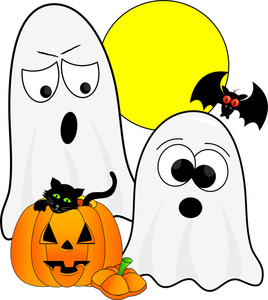 The kids are back in school and that means it's getting closer to the major PNA event of the year, our annual Halloween Trick-or-Treating event to be held on Saturday, October 25th between 6:00 and 8:00PM!!! Consistent with prior years, the trick-or-treating route will move 3 blocks to the east and include homes on 86th Street, Pasadena Blvd, and 88th Street between North Avenue and Center Street. The 2400 block of 86th Street has kindly signed on as the haunted block and the PNA would like to thank Amy Dedow for volunteering to lead the effort. We are certain that they will do a great job!
The key details:


·         Halloween Registration: Registration for trick-or-treaters will take place in front of Sendik's, 8616 W. North Avenue, on Saturday, October 18th from 11AM – 2PM, as well as on Tuesday, October 21st and Thursday, October 23rd from 6PM-8PM. Thanks to Sendik's Wauwatosa, for its continued support of PNA events.


·         Registration Cost: $4 per trick-or-treater and $12 per household annual PNA member dues.


·         Reimbursement for Candy Purchases: The new system of reimbursing households for a portion of the cost of its candy purchases remains in place this year. Participating households on the route may submit receipts for candy purchases to the PNA.  The reimbursement amount will be determined by the number of registered trick-or-treaters & the number of households submitting receipts.  Each household will receive the same amount.
   
·         Safety is our Priority: Participation last year once again resulted in nearly 1,000 children registered. Add to that the number of family members, friends and neighbors that walk along the route and those of you that are new to the event will appreciate that the areas can become quite crowded. It is very important for parents and guardians to keep a close watch on their children.


·         Household Participation: The participation of houses on the route is the key to the event's success.  Trick-or-treaters only come to your block once every four years, so we hope that you all choose to keep this great neighborhood tradition alive by participating in this year's event! Remember, to leave your porch lights on so the kids and parents know which houses to visit.


·         The PNA Halloween event is a great community event and the highlight of the PNA yearly calendar, but we are always in need of volunteers. We need help the week before the event (registration), as well as on the night of the event. If your children have outgrown trick or treating, please consider helping as a "Corner Captain." Although we can cordon off the Haunted Block, we are unable to close all streets on the route or provide security. Corner captains can help to keep this fun event safe. If you would like to help, please contact PNA President Jason Bott at (414) 270-6834.